Value Stream Mapping (VSM) has always been used as a good tool / method to understand the pain points of a particular process. It has gained even more prominence over the past few years as we live in a VUCA environment with higher risks..
In this webinar, we'll cover :
What is Value Stream Mapping ?
What are the different components of a value steam ?
What are the different steps in designing a value stream ?
Some applications of VSM

The webinar will be presented by Manish Shanbhag, Professor at the EIPM.
Who should attend:
We target curious and ambitious procurement professionals – Category Managers and Buyers who are interested in getting a deeper knowledge about the value stream of their purchases.
Schedule – 20/10/2022
Two sessions are planned on the same day, to allow participants from all over the world to join:
10:00 Paris / 13:30 Mumbai / 16:00 Shanghai
16:00 Paris / 08:00 Mexico City / 10:00 Washington / 11:00 Buenos Aires / 11:00 São Paulo
Format
Duration of the presentation is 40' followed by 20' Q&A (60 minutes in total).
Speaker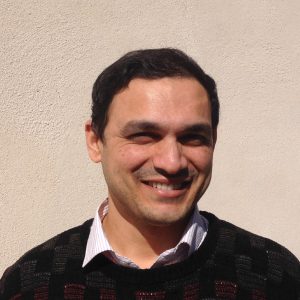 Manish Shanbhag
Professor and Program Manager at EIPM
Manish Shanbhag has over 18 years of International experience in supply chain consulting  in the retail sector, Sourcing / Procurement in the Energy (manufacturing) and Transport sectors. Manish has several years of experience in defining and managing Sourcing and Performance methodologies, tools and key initiatives.
For the past years, Manish has been an EIPM Faculty member and EIPM India Director
Registration
Don't miss this important webinar. Sign up below!
Participation is free-of-charge but, as the number of places is limited, registration is compulsory. In the meantime, if you need more information, please contact info@eipm.org or +33 4 50 31 56 78.
SESSION 1
SESSION 2
10:00 Paris
13:30 Mumbai
16:00 Shanghai
16:00 Paris
09:00 Mexico City
10:00 Washington
11:00 Buenos Aires
11:00 São Paulo