When registering for our training, we study with the candidates having a disability and through an individual interview the actions that we can put in place to facilitate their learning.
For this, we can also rely on a network of identified national partners
The EIPM Covid Corner is here to help all of you, during this current global crisis, by offering you different solutions & services.
To follow Bernard in a virtual visit of EIPM, follow the trail!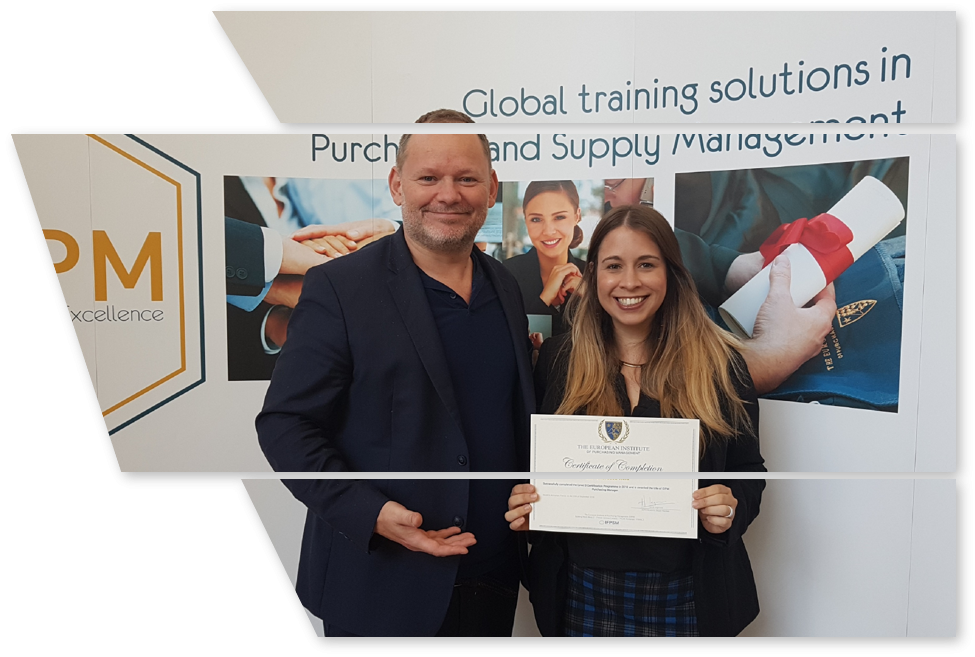 Slide 2
The programmes meet the needs of Purchasing professionals seeking formal skills recognition.
The Source for Excellence
THE EUROPEAN INSTITUTE OF PURCHASING MANAGEMENT
Since 1990, each year, EIPM has been training and educating more than 4000 purchasing professionals worldwide in 9 different languages, in Europe and through its international branches.
We strive to be the Leading Institute in Learning (Education, Research and Training) in Strategic Sourcing and Supply Management.