An Executive MBA with Purchasing and Supply Management as its core
The EIPM MBA offers both generalist and specialist modules, combining theory and practice.
The programme builds on 12 residential one-week modules spread over 2 years and a final project.
Modules take place in Shanghai and the Master Class takes place in Europe, allowing for a truly global experience.
Some Figures - Shanghai Campus
I have always dreamed to improve my knowledge and education. The reason I chose The EIPM Executive MBA is the International approach that the EIPM has, as well as the school's reputation. The EIPM offers good flexibility allowing me to combine my working schedule with my education.

The collaboration we have with EIPM is valuable for us, we regularly send MBA students to EIPM and the reason we do this is because it helps them to develop further. If you have a chance to get an EIPM MBA it shows that we put a lot of trust in you and we believe in you as a student.

I choose the EIPM Executive MBA, because the programme was very appealing and the timetable accessible to executives, it allowed me to participate in the programme while engaging my work and family life. The best of it was learning and meeting very interesting professionals coming from around the world. It is a great way to accelerate your career and acquire additional skills and purchasing maturity.

Global Purchasing continues to grow in its demand for high level skills. The experience and professionalism of EIPM sets a pace in the evolution and promotion of Purchasing and Procurement. It is without hesitation that I actively encourage any association with EIPM and in particular with the EIPM Global Executive MBA.

I'm glad I chose to do my E-MBA at the EIPM. It has been an enlightening experience. Their expertise in Purchasing is very well advanced and they have an amazing pool of experienced procurement professionals who teach us and guest speakers from reputed companies as well. More than that, my classmates were people who are also purchasing professionals and who brought with them their unique experiences. I highly recommend the EIPM Global MBA.

The EIPM Executive MBA is an outstanding programme. I was looking for an excellent programme in purchasing as I was an Engineer when I started. My best memories of the MBA are the professors: a tremendous, outstanding Faculty. Also, networking and benchmarking creates a huge value!

The reason for pursuing an Executive MBA was to put myself once again in a learning environment and also an opportunity to network and meet people from different backgrounds and experiences while acquiring the qualifications. As a plus, the part-time programme is flexible and I was not away from work for long time, so I could study and work simultaneously.

When I started the MBA, I was a buyer for my Company. Today, I have launched my project in the Company and also my own start-up. The MBA made me reflect on the future of Purchasing and gave me the tools I needed.

Joining the MBA at the EIMP was one of the best decisions of my professional life. I learned to work in an international context how Business and Purchasing can create value if it is mixed in a unique way. This is what the EIPM is able to bring in and it gave me a complete new view in those areas. The executive MBA in Purchasing is an excellent programme to progress into the purchasing profession and develop the necessary skills. It is a perfect boost for your career.

As an EIPM customer we had the opportunity to work with the EIPM team at the Procurement Academy. For the development of our numerous staff we needed to standardise the way we worked and together with EIPM we found the appropriate business model for our company.

What I most valued was the quality of the education at the EIPM. I could immediately implement in my Company's business the tools and knowledge I acquired during the MBA. I am currently applying the development of purchasing strategy management and strategy planning based of the Project I developed within the MBA.

The purchasing function is at the strategic heart of most firms, up to 70% of company spend is made through purchasing. It requires executives with a cross-functional perspective to synthetise functional knowledge from different parts of the company. The EIPM Executive MBA enables people to understand and act as leaders within this function.

I am proud to be part of Executive MBA Program at EIPM. As I write, I am halfway through the course and I feel learning is tremendous. This program enabled me to "Think and Do Differently" which is resulting into Value creation for the community. Having handled the SCM function for the last decade, I am eager to learn more and to raise the bar in delivering effectively through this program. From my side, it is highly recommended program for the SCM community.

To me, EIPM is not just a school, but a home and a family. Aside from the amazing breadth of knowledge transmitted by the professors from famous European business schools, I was touched by their charisma as well.

The courses helped me to look at my job from a bird's eye view. As managers, we are often at risk of being absorbed by too many details. Professors helped us to improve our ability to see the big picture and the specifics at the same time. One of them used to say "Take the Helicopter view"! That's something that I have kept ever since.

It is always a pleasure to teach the EIPM E-MBA students. Already experienced professionals, still young and eager to change things, aware that Purchasing is strategic and may bring strategic opportunities... There is a lot of value to be unlocked from the EIPM classrooms!

The EIPM Executive MBA specialised in Purchasing is a truly challenging MBA! Attending the programme while working full time required much dedication. However, it also allowed me to step back from the day to day and exchange ideas with successful people from many different industries and experiences. I was impressed with the quality of the professors who are talented and committed to provide global perspectives and forward-thinking applications to business issues.

I like the academic spirit of EIPM; it helped me improve my professional skills. This way, I can immediately apply what I learned at the EIPM to my day to day job.

In 2004 I had the opportunity to join the EIPM Exec MBA specialised in Supply and Purchasing Management. It was one of the best decisions of my professional life as I learnt to be bold. During the programme, Procurement and Business Strategy mixed in a very unique way that brought in front of us a complete new view in these areas. After 2 years of hard work and great team work, we all learnt that procurement is "a 1/3 brains, 1/3 guts and 1/3 heart", as one great man of our field told us once.

When I chose the EIPM, I wanted to go deeper into the purchasing functions and the MBA gave me the opportunity to acquire specialised tools. Since, I have become a completely different professional with strong knowledge and competence to put in practise in my job. Two years after, I could present my project during the EIPM Conference, which gave me the opportunity to demonstrate the quality of the learning.

Each student brings a diverse range of professional and cultural experiences, which complement the theories presented, so that discussions are enlivened and enriched.

EIPM is the European reference in terms of Purchasing Best Practices sharing and networking.

EIPM is very unique! Once you've done your MBA at the EIPM, you are connected. The EIPM itself, its employees, management and the dedicated and professional culture gets into your blood and stays there. The EIPM actually becomes a major part of one's life and a kind of family to you. No less, no more. I'm always happy to follow and occasionally to visit the EIPM since I've graduated in 2001!

EIPM has an MBA programme and is the only one specialised in purchasing and supply management. I wanted to develop my career in purchasing, that's why I chose EIPM – even though I work in Beijing, I travelled to Shanghai every month for the classes.

EIPM is a fantastic platform to network with peers from other counties, cultures and industries.

The EIPM Executive MBA gave me the opportunity to start a new professional life and specialise in procurement. As it allowed me to think "out-of-the-box", I'm working to apply the project developed within the MBA in my Company. The MBA had a great impact in my life. It is not a one-shot experience, but a constant work and contact with the people that are part of it.

The EIPM's purpose is to progress the purchasing profession and develop the skills of individuals. The EIPM's flagship offering, the executive MBA in Purchasing, is an excellent programme covering normal elective subjects as well as a number of specific, tailor-made subjects in purchasing and innovation. The EIPM was created for purchasing and is only providing purchasing training solutions. This is the most important USP for me versus other MBA programmes and purchasing master degrees.
Meet us on Campus
EIPM organises open attendance sessions called "Open Days".
Open Days take place on the first day of each module and represent an opportunity for interested candidates to come and try out, free of charge, a day in the Programme and talk to MBA students and the EIPM team.
Come & Taste...
the flavour of the EIPM Executive MBA during one day.
the EIPM Family spirit of students & Faculty, spending one day with them.
the EIPM Campus facilities & its environment.
...and start your MBA!
EIPM Shanghai Campus
26A, n.895, Yan An Road West Shen Ya Financial Plaza Shanghai, 200050 (crossroad Jiangsu Road) 上海市延安西路 895号申亚金融广场 26A (江苏路口)
Leadership and Human Resource Management
International Negotiation & Influencing Skills
Shaping Responsible Future
Finance and Management Accounting
Strategic Information Systems
International Economics and Finance
Latest Development in Purchasing
Operations & Supply Chain Management
Business to Business Marketing
Innovation & Entrepreneurship
Arjan van Weele
---
Andrew Walker
---
Corey Billington
---
Jean-François Baril
---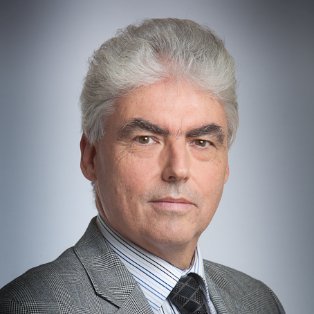 Jean Philippe Collin
---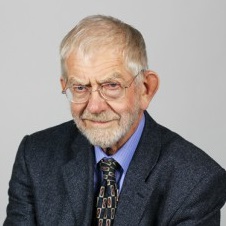 John Heptonstall
---

Michael Osbaldeston
---
Peter Kraljic
---
Philippe Armengaud
---
Rhoda Davidson
---
Richard Lamming
---