The Innovation Workshop Atlas
by Hervé Legenvre, PhD EIPM
On the 18th of June 2017 we hosted at EIPM a seminar on how to organise effective Innovation Days or Workshops with suppliers.
On this occasion, we shared the outcomes of our research in this area. One piece of work that received a warm welcome was our Innovation workshop Atlas.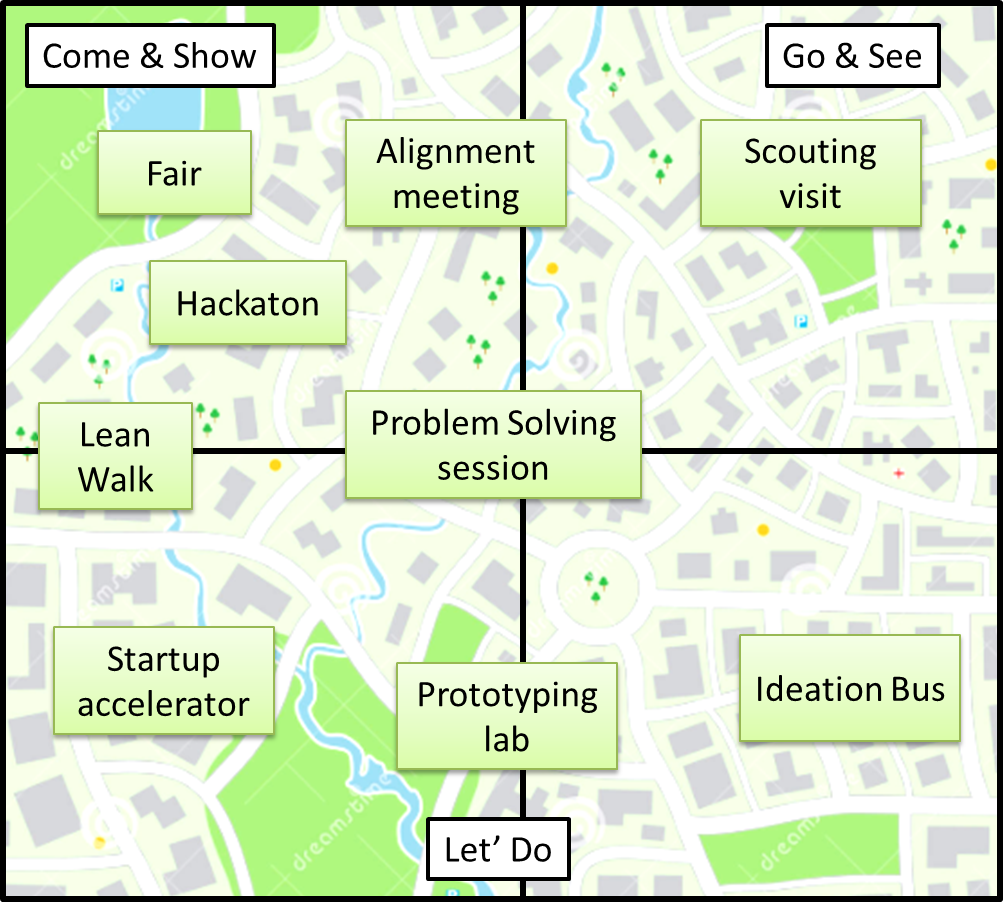 Very often Companies tend to adopt a "Come and Show" approach. They send a brief to suppliers describing their needs and expect them to present their ideas within an internal fair or during a dedicated meeting.
This can work fine when you work with suppliers who consider you as an attractive client and who are willing to provide you with a preview of what they have already started to work on. For you this can help accelerate access to some new ideas and for them it offers feedback on their current developments.
However, as the Atlas shows there are other ways do this. One is to adopt a "Go and See" approach. In this case, you invite a group of business partners to visit suppliers, to benchmark other industries and learn from knowledge centres. From this new ideas and more innovative projects can be developed and proposed. This can help people challenge their mind-set and practices by seeing in action what could be done differently.
Showing, Seing and Talking has some obvious limitations. It is then possible to adopt a "Let's Do" approach and to rapidly and jointly develop prototypes with a supplier. This is a great way to help new ideas emerge. Multiple options can be rapidly tested and new ideas can pop up as people work together. This can be done where the prototyping capabilities are available.
On the map above we have placed different good practices that we saw implemented over the past years in different companies. The challenge is not to implement all of them but to use the relevant one and to integrate it in the broader Innovation Sourcing Process.
Soon we will share with you the "Innovation workshop Configurator" So watch out for the next post!