Are you looking for a certified training course in PURCHASING-PROCUREMENT?

…the one that allows you to boost your career!
The EIPM answer:
FLeX Learning Certification
6-step training lasting 6 months approx.
Mostly shaped in a distance learning mode
Based on the concept of an international cohort of learners
With a personalised study programme and an integrated project in line with your current professional objectives
Have a look on our offer and programme right now: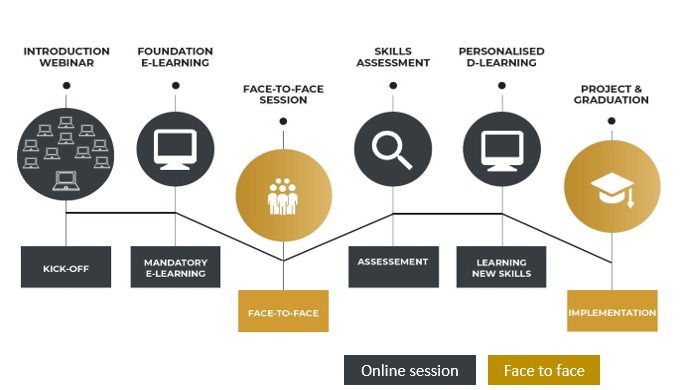 Receive the brochure by e-mail
[contact-form-7 404 "Not Found"]
Are you interested in this smart solution?
Next session will start on 20 January 2020
Want to read one of EIPM's Research Observatory investigations on:

Innovation Culture in Purchasing
An EIPM Laboratory
The Value Creation Observatory is a research project to measure the progress of the Purchasing profession towards Value Creation.
It consists of a series of surveys, workshops, case studies and publications. The results shed light on important questions in terms of achievements and practices and result in a report of the findings and recommendation for actions.
Synopsys:
Are we ready?
The rapid pace of changes requires companies to innovate more, to innovate faster and more efficiently. When it comes to innovation, culture is an essential ingredient of success.
If purchasing teams around the world want to seize opportunities, they will need a different mindset that embraces creativity, risks, failure and curiosity.
Authors:
Dr Hervé Legenvre
Prof Dr Elmar Holschbach