EIPM is thrilled of being Strategic Partner of the upcoming Procurement Success Summit 2019: Asia!
EIPM clients benefit from a 20% discount on registrations! Use the code "EIPMandPSS"!
Growing in the Age of Risk and Leading with Digital Transformation
China's economy growth is slowing down, and the increment is limited. Enterprises are transforming into producing high-value product. Procurement is shifting focus to strategic cost management and value chain optimization. The globalization of supply chain is increasing. In the face of trade wars, the loss of cost advantage, and the relocation of supplier networks, procurement need to make flexible adjustments in a short time.
Digitization is changing the traditional business model and industry situation. Chinese consumers are upgrading their consumption habits, which is accelerating the journey to consumer-driven supply chain. That gives a strong push towards procurement specialization and focus on service. Enterprises must keep flexible and efficient in this increasingly competitive world.
Speakers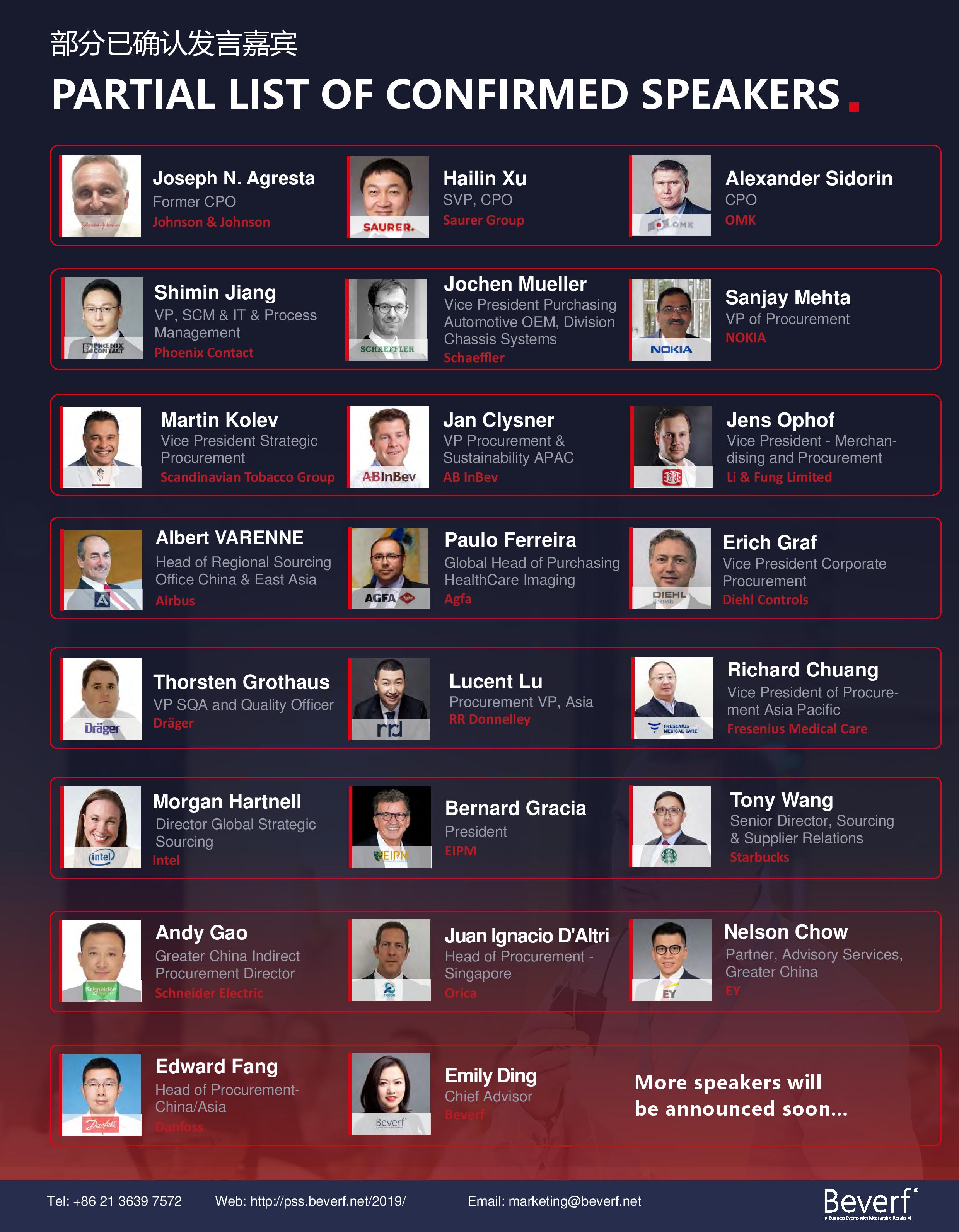 PSS2019 Draft Agenda and Timeline
Day 1 – October 30th / Plenary
The Strategic Role and Market Dynamic
Grow Revenue through Digital Strategy
Day 2 – October 31st / Day for Track
Risk Assessment and Mitigation
Innovation and Creativity
Supplier Collaboration and Management
Strategic Sourcing
From Cost Reduction to Value Creation
Indirect Sourcing and Category Management
Day 3 – November 1st / Plenary
Develop Talent and Leadership to Create high-performance Workforce and Team
Practical Information
Special conditions for EIPM clients
EIPM clients benefit from a 20% discount on registrations! Use the code "EIPMandPSS"!