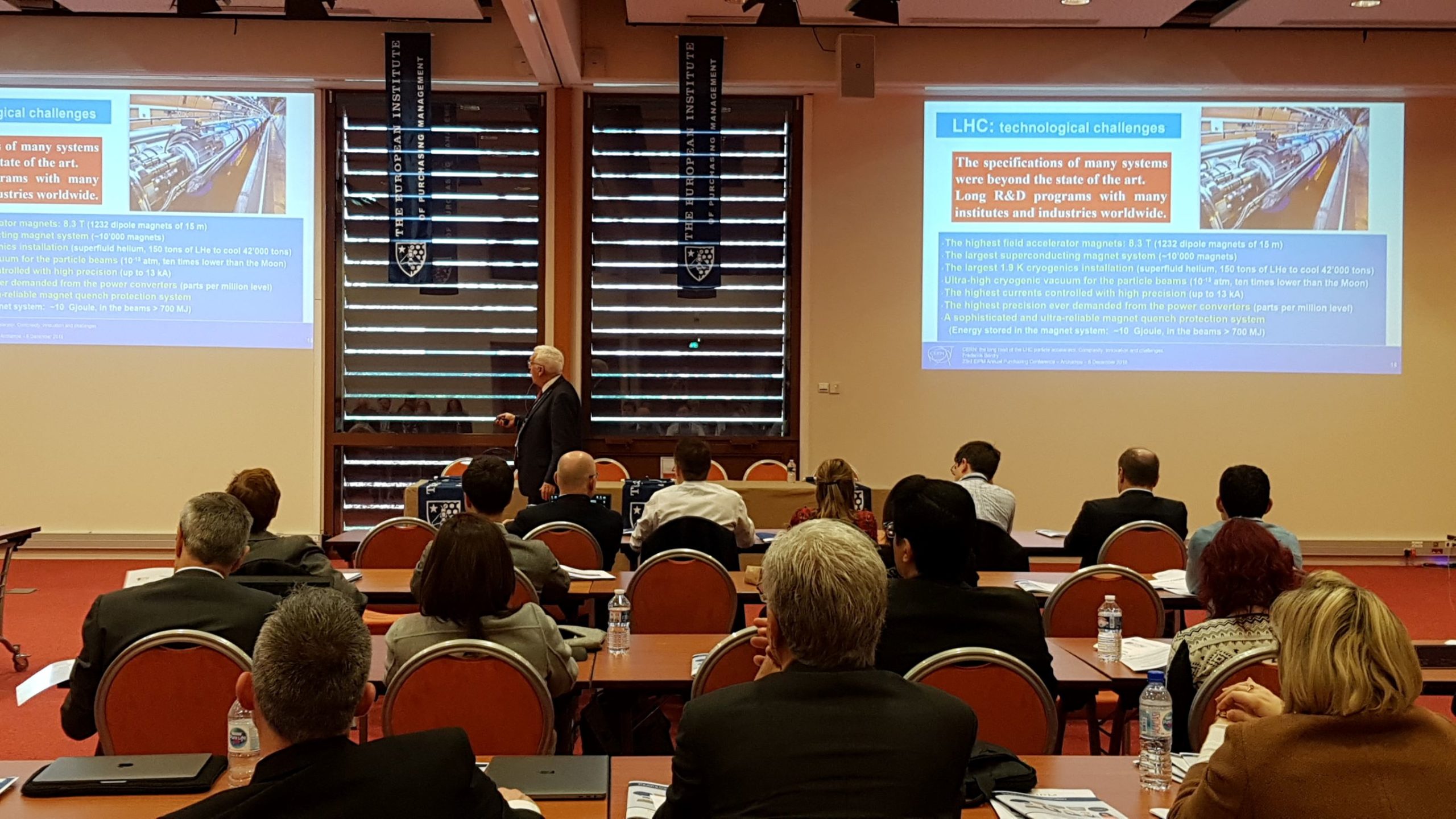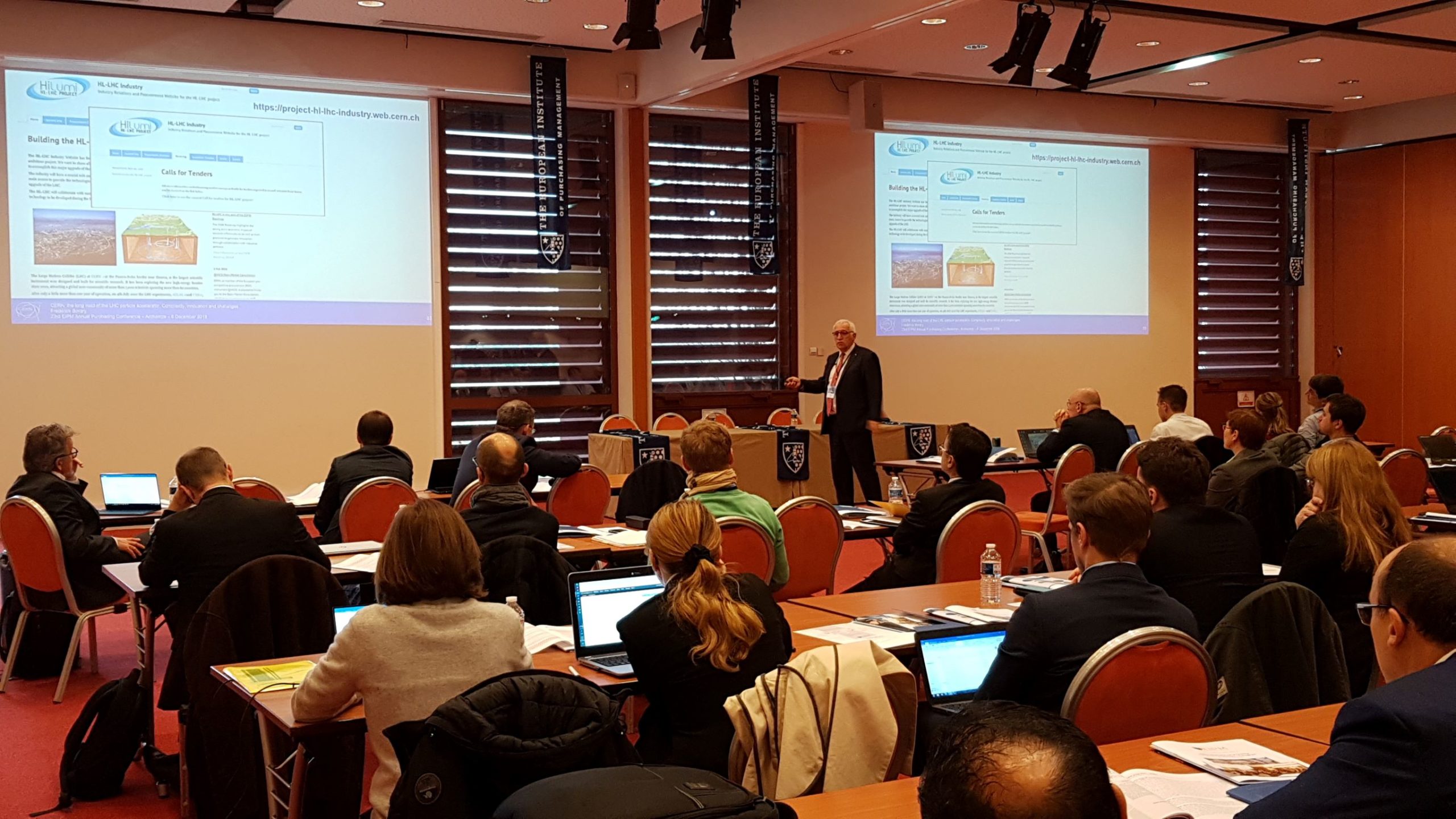 Back Face-to-Face – 2023 Annual Conference
Innovation, Sustainability and Procurement: A winning team!
14.Dec.2023 – 15.Dec.2023
30+ Years In The Field
We've been at the forefront of new ideas in purchasing; supply management since 1992.
Latest Business Cases
Discover new cutting-edge ideas already put in place by industry leaders. See Agenda.
Speakers From Top Companies
Meet, learn and challenge purchasing and supply management champions.
Meet 200+ Peers
Join professionals from across many different industries and countries See Companies That Frequently Attend Our Conference.
Unique Networking Opportunities
Exceptional activities are part of the event such as interactive sessions, EIPM Peter Kraljic Awards Ceremony & Gala dinner, CPO breakfast, and people development sessions.
Register For The 2023 Conference
Early Bird – Save 30%
Before 01.05.2023
Regular Price
After 01.05.2023
Watch it Online
Does not grant access to the venue in person
Register
---
Game Changing Insights & Connections
Interactive Sessions
Share your ideas and experience with your peers and learn from them.
EIPM Peter Kraljic Awards Ceremony
Awards for excellence of purchasing organizations that act as role models, deliver outstanding performance, display high levels of creativity, innovation and respect for the environment and society.
CPO Breakfast
Exclusive gathering of CPO's to share opinions and discuss upcoming challenges. Accessible only to CPO's and EIPM Think Tank Members. Learn more about EIPM Thank Tank Membership.
Training & Development Workshop
What top companies are doing to upskill their people.
2023 Speakers
Agenda
In recent years, there has been a growing recognition of the importance of Procurement in enabling innovation for sustainability.
Together Innovation, Sustainability and Procurement have a significant impact on both competitive advantage and social and environmental performance. However, achieving a sustainable and innovative procurement process is a continuous challenge. It requires a strategic approach and a change in the mindset of procurement professionals. It also needs collaboration between different departments within the organization, including finance, marketing, and operations, to align procurement strategies to the organization's sustainability and innovation goals are aligned with. It requires collaboration with suppliers and sometimes the integration of companies in broader ecosystems that enable for instance circular flows of resources.
Attending the EIPM Annual Conference this year will provide procurement executives with valuable knowledge, network, and solutions that can help them stay on top of the current industry trends, build relationships, learn from experts, and advance their professional development.
Agenda Coming Soon – Be The 1st To Know
Get notified when the agenda is ready. Sign up now.

Directions
Accommodations
Frequent guests
They Left Feeling Inspired
Sponsors and Partners
FAQ
Past events
Contact us