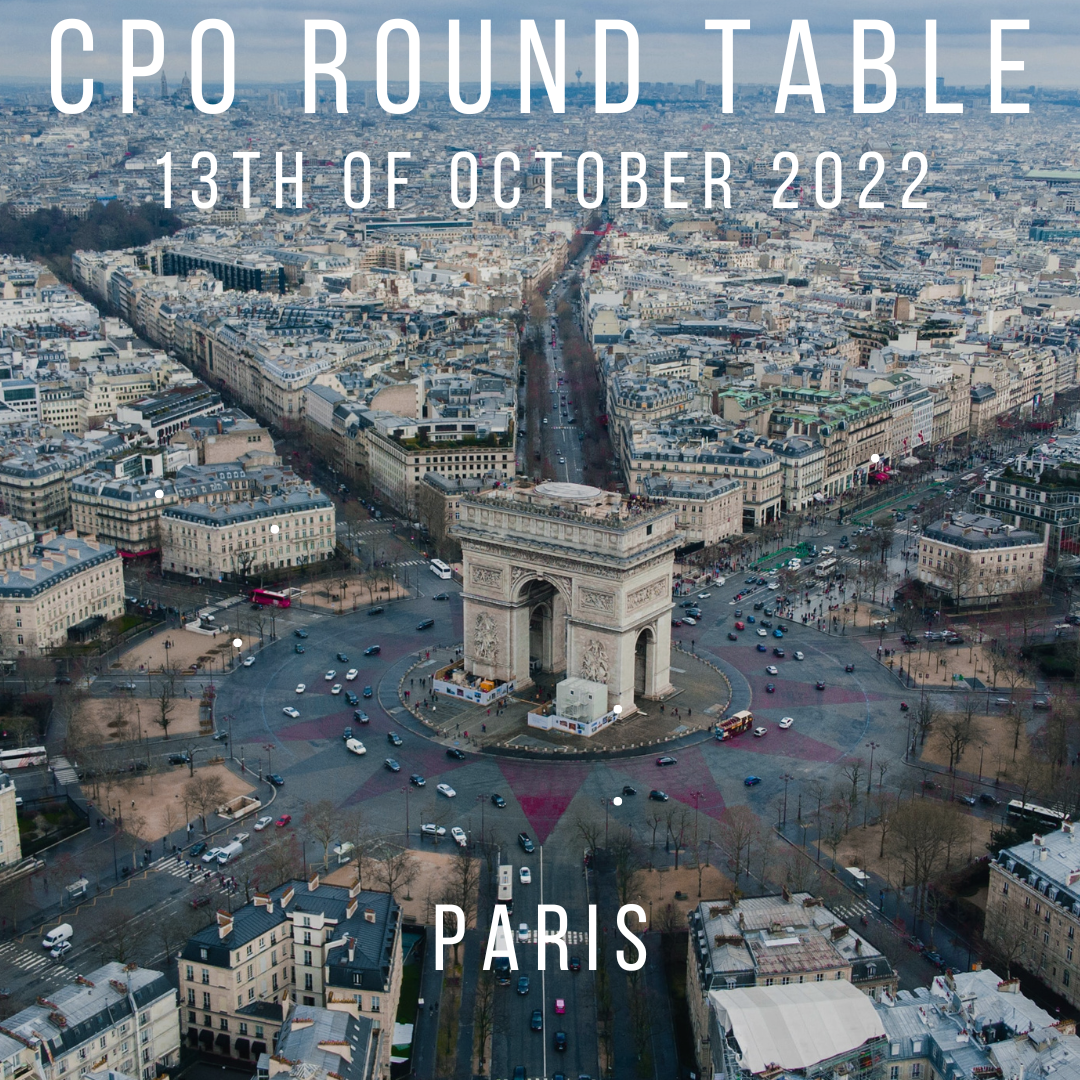 Our intent is to map all together the Procurement change landscape.
Prior to the event, we ask CPOs to describe their priorities.Everyone who provides their answers will receive copies of the consolidated Procurement change landscape.
From this, we will aggregate all CPO priorities into 4 or 5 key themes.
Based on inputs already collected, we expect sessions on Sustainability / Decarbonization – Tackling Risks and Inflation
Programme:
The Round Table will start at 9.00 and agenda points will include
Introduction
Presentation of the 4 to 5 key themes from the Procurement change landscape
Presentation by participants of their priorities
_Why is this theme essential for their company
_Changes already implemented on this priority.
_Actions to be implemented in the coming 2 years on this priority?
EIPM presentation on specific topics
Next steps of the EIPM Think Tank

This year we will host the CPO Round Table in Paris,
To register or to get more information on the event please contact Natalia at  nsavitcaia[@]eipm.org