Training Objectives
The Certification programme "Buying for Performance" aims at understanding the process, essential tools and practices contributing to the search for immediate performance for the Business.
This programme permits professionals to be familiar with elements of contracts, costs, finance and negotiation, to be entirely autonomous at handling a portfolio of non-strategic product & services.
[[contact-form-7 404 "Not Found"]
Target Participants
The Certification programme "Buying for Performance" targets Purchasing Professionals who need some concepts and practices to become Expert Purchasing Professionals.
Pedagogy
This programme is usually delivered in 2 pedagogical modes: either in Flex or in Full Digital mode. But due to pandemic only the Full digital mode is open Learning objectives, content, deliverables and Certificate are the same..
The EIPM pedagogy ensures a successful transition from residential training to distance learning, by taking advantage of new technologies. Training programme is split into 2 steps - 1st step: Self Learning allows Participants to learn all about the Theory with E Learning modules, videos, readings , cases - 2nd Step: Virtual classes for the cohort with a trainer are usually at the end of the Self learning week. Virtual classes permit the trainer to validate all participants understood the theoretical concepts, participants will practice theory & tools on cases and simulations. Trainer will answer all questions from Participants. It is a real class online
This EIPM online pedagogy permits to bring a state-of-the-art content, a team spirit in each cohort, the development of the participants know-how and know-how-to-be and the delivery of an ambitious business project
FRAMEWORK PROGRAMME STEP-BY-STEP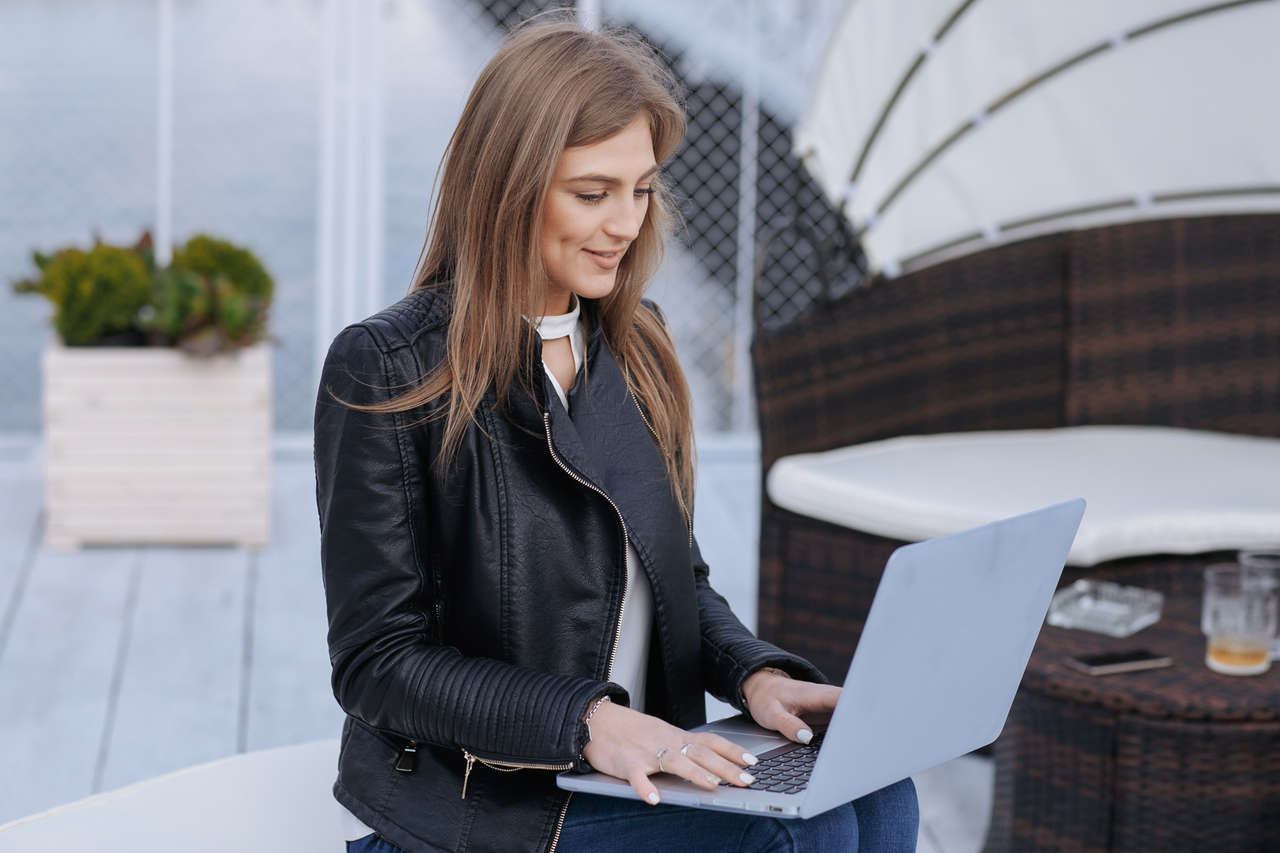 Step 1: Introductory
Webinar
The first step is an Introductory Webinar to present the learning process in detail: key dates, tools & platform, learning paths, etc.
Participants will be introduced to each other, as well as to the coaches who will explain the milestones for the final project and diploma.
The Introductory webinar is the opportunity for participants to become accustomed with the platform and reflect on their organisation of the workflow over the coming months.
They are invited to share their expectations and ask questions to be ready for a sharp start.
The cohort starts here: from individuals to a group.
Step 2: Skills
Assessment
The Bee-Resources© assessment attributes a personalised digital learning path for each participant to fit their exact training needs.
The aim of the online skills survey is to assess participants' purchasing skills and identify the areas they should improve during the programme.
Each participant's assessment results will indicate the e-modules & learning paths which need to be completed.
However, if a participant wishes to take part in other learning paths than those required by the assessment, they will be able to do so.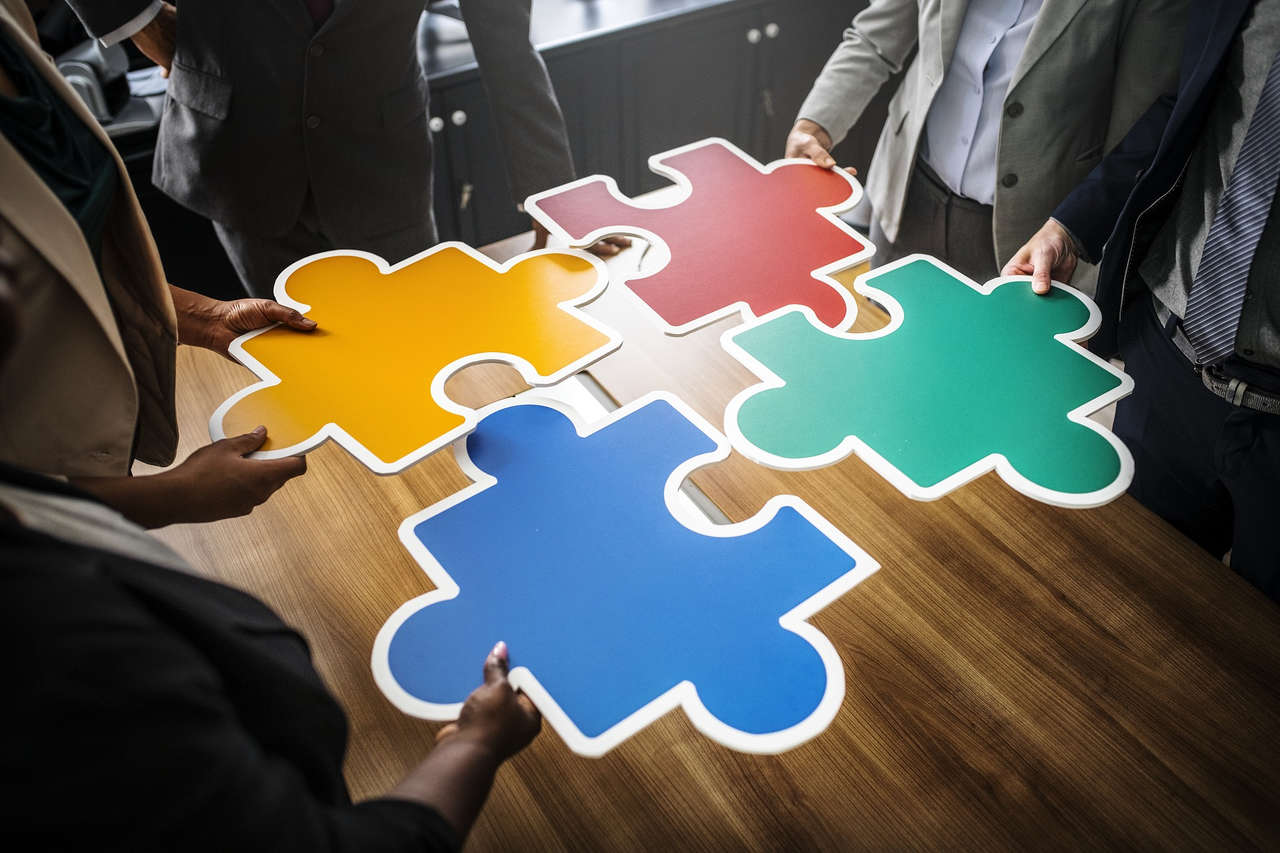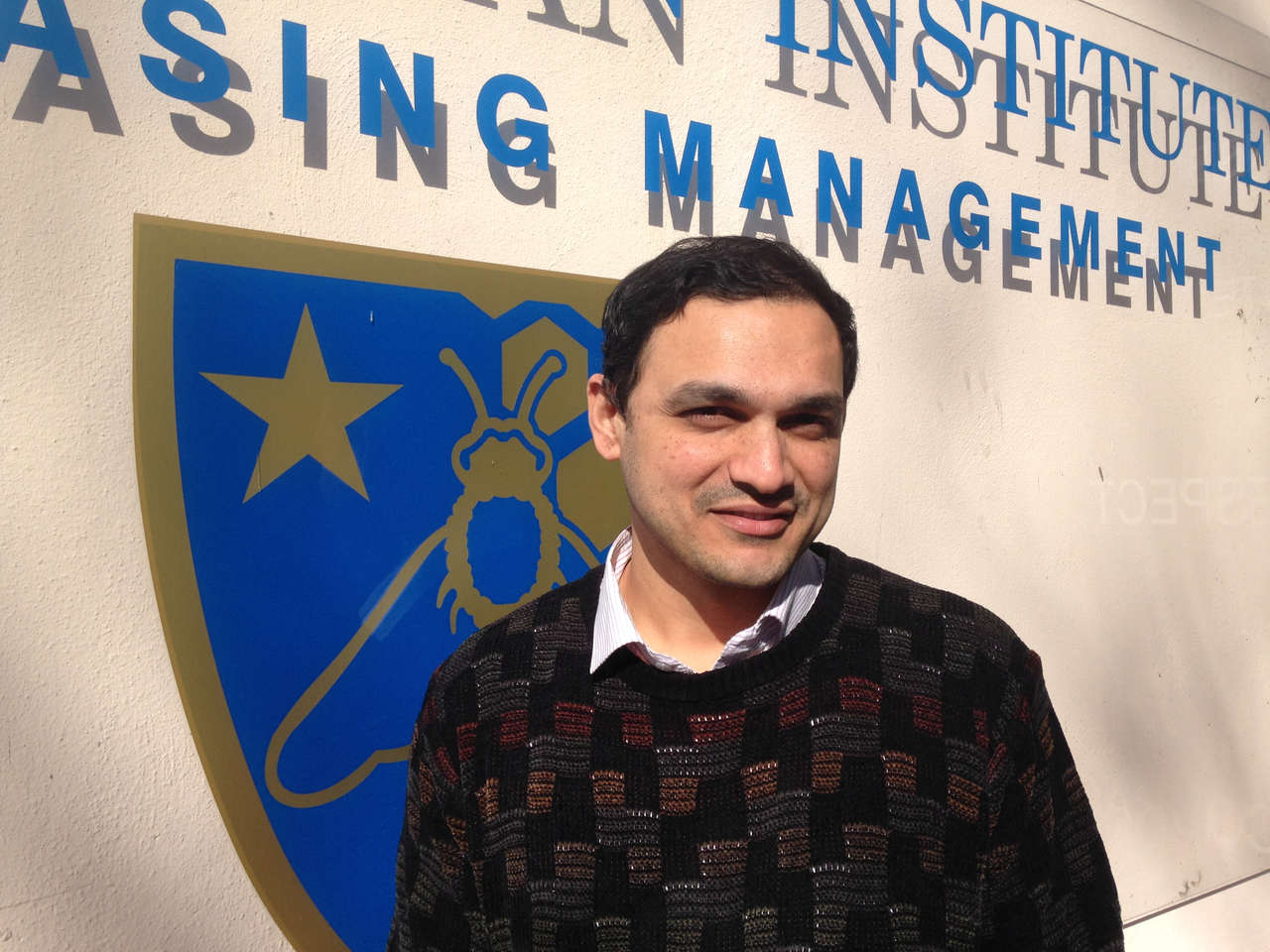 Step 3: Mandatory Foundation/
Awareness Learning
"When the root is deep there's no need to fear the wind."
A strong foundation is the base for a solid future.
The eight mandatory e-Learning modules complemented by the Awareness sessions will create a necessary "common ground " of what should be considered as the EIPM Core Foundation Culture
Participants have to complete those Mandatory Foundation courses at their own pace before a corresponding course to attend. For instance, if your competence assessment indicate that you have the class on category strategy to take, you will have the corresponding Foundation Awareness session on Strategy to follow the week before the online course on Strategy. If the skills assessment indicates that you do not have to attend the class on category strategy, you still will have to attend the corresponding foundation/ awareness session on Category strategy
Topics of Core Foundation E Learning modules are: Purchasing Maturity, Innovation, Total Cost of Ownership, Porter Market Analysis, Kraljic Matrix, Value Exchange (Negotiation), Risk and Needs.
Topics of the 3 Hour online Core Foundation Awareness sessions are:
Step 4: Personalised
D-learning
The results of the individual skills assessment will enable the development of a personalised training path to acquire the theory and help participants succeed in closing the identified gaps.
THE LEARNING PROCESS IS BASED ON
A Self Learning Step When Participants Learn on Line at Their Own Pace All About the Theaory Through a Variety of Digital Contents (E-learning Modules, Videos, Readings, Games, Etc.) This Self Learning Step Is Dedicated to the Theory. This Theoretical Learning Is Always Followed by a Virtual Class the Virtua Class Oganized With a Trainer and a Small Cohort, Is to Validate That Participants Understood the Theory, Are Capable to Implement Tools & Practices Via Simulations & Cases Each Course Will Start With One of the Foundation Awereness Mandatory 3 Hour Session. All Participants Will Have to Follow Those 3 Hours Sessions Even Though the Corresponding Topic May Not Be Part of Participant Obligation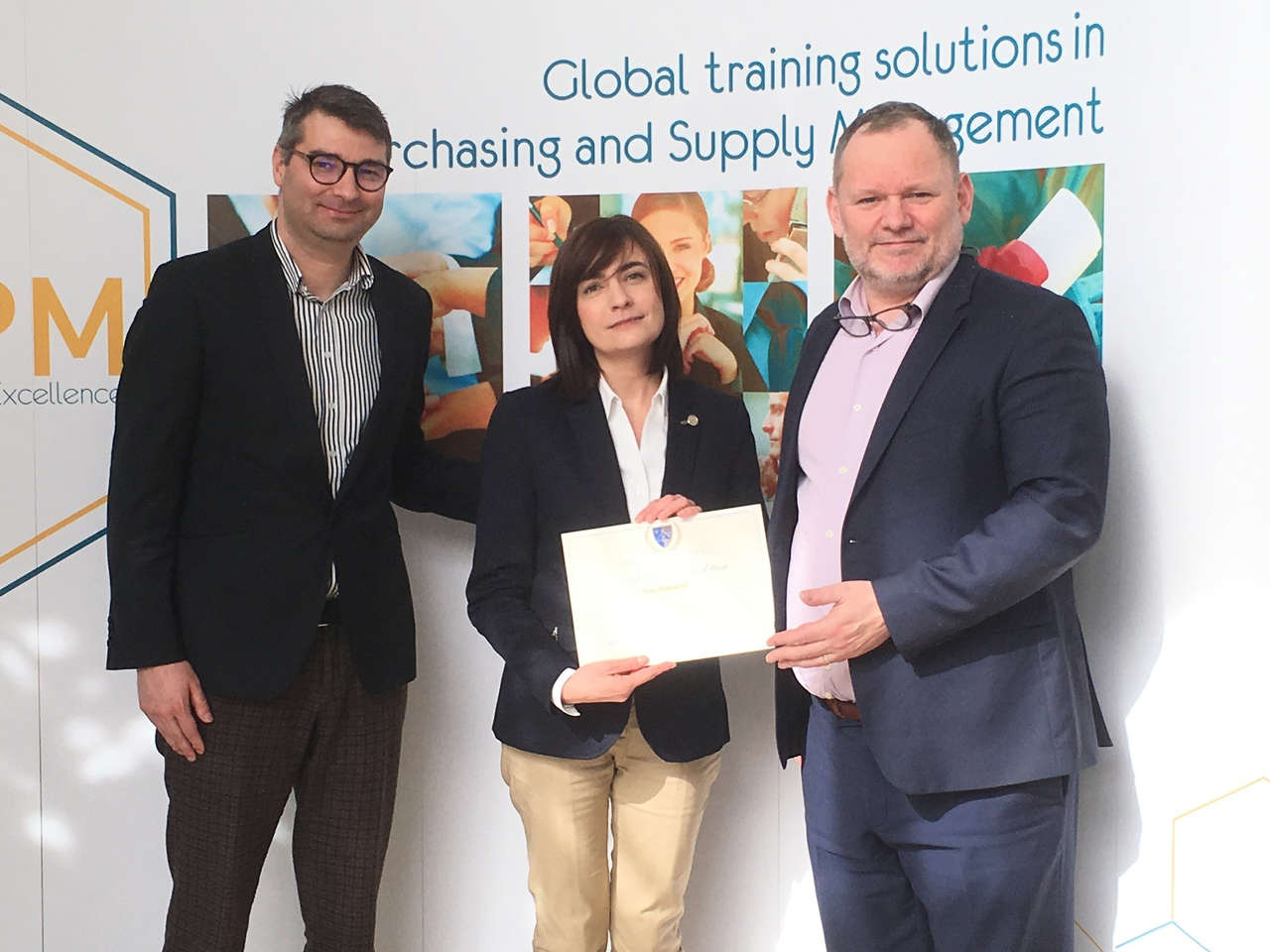 Step 5: Project
& Graduation
The last step of the programme consists of a project which participants develop over a period of four months.
The objective of the final project is to bring measurable deliverables in implementing the different learnings (from theory to practice & tools). Participants will first present their proposed project subjects during the face-to-face session.
The project subject selected by the participant will need to be approved by their management and accepted by EIPM.
After acceptation, participants will be coached via webinar by EIPM experts. Projects will be presented to a jury for validation to obtain the Certification diploma.
A formal Graduation with the complete cohort and professors will allow all participants to join again on campus. It is also the opportunity for participants to celebrate their accomplishment with their managers and families.
ADVISORY BOARD
Our Commitment to Quality Improvement
The EIPM Certification Programme are overseen by an Advisory Board comprised of Purchasing Executives from a good mix of industries, sectors and professional experiences.
The Advisory Board provides recommendation to EIPM to ensure full alignment with Purchasing & Supply Management leaders' expectations for the future.
BENEFITS FOR PARTICIPANTS
Possibility to invest in your career development without jeopardising family-time with long absences and travel constraints
Flexibility to attend virtual classes according to workload
Individual learning pace respected, whilst still benefiting from the support of a group / being part of a cohort
The development of a project that can be implemented at work and will highlight the participant's commitment to the company
Valuable interaction and cross-fertilisation with an international group of fellow participants from different countries, cultures and sectors
A programme sized to personal knowledge – no time and effort lost on content already mastered
Access to an entire knowledge-based library with mandatory and elective content
Practical learning with a wide expertise well beyond functional Procurement (Knowledge, Know-How, Know-how-to-be)
Full availability of our worldwide purchasing experience with input and guidance from the EIPM experts and recognised business leaders
One full immersive week to work on real-life strategic challenges, led by top academics and executives
Challenging jury and rewarding diploma that recognises your capabilities, sharpens your status and assures a return on personal investment in training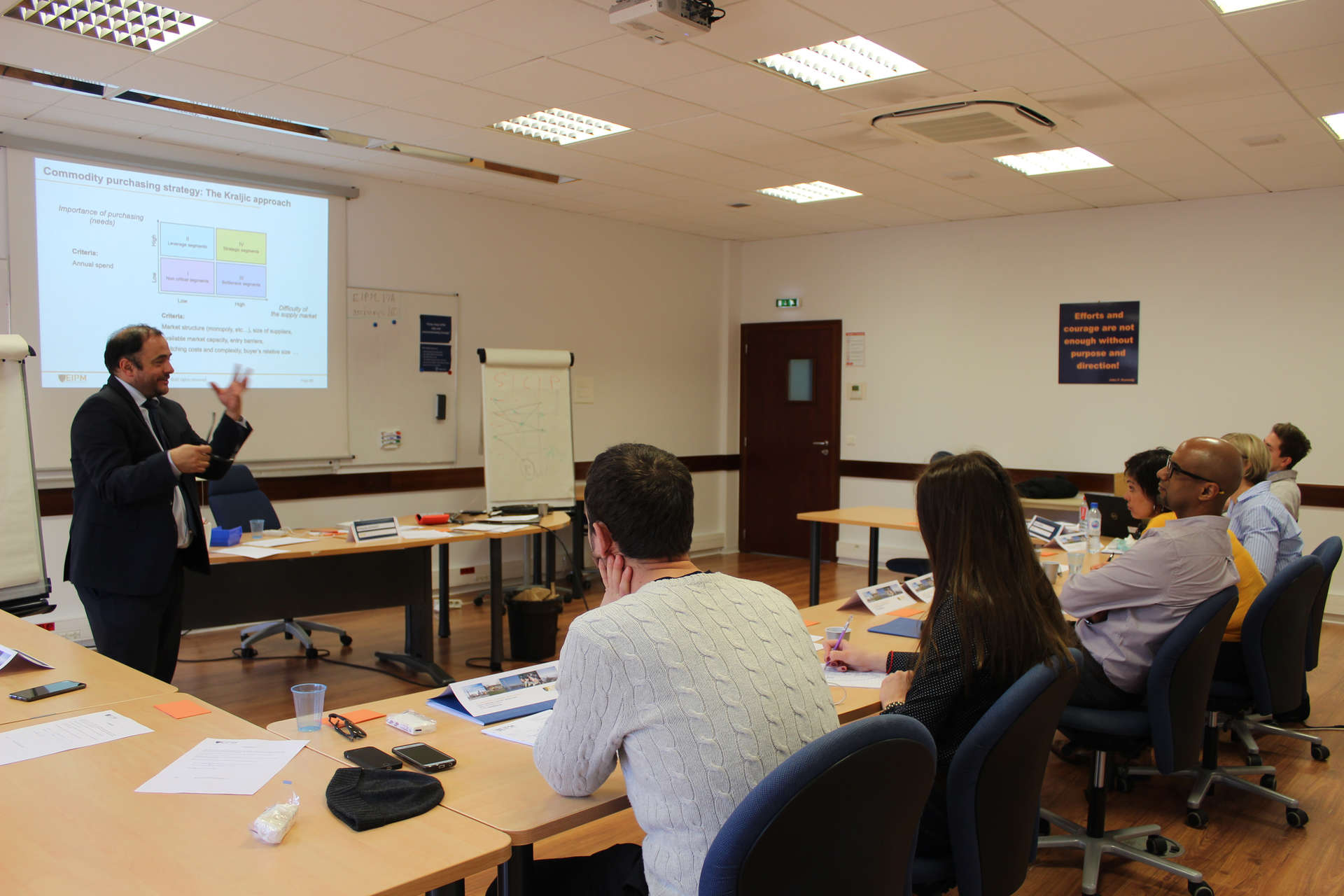 For Flex participants, there is only one week of face-to-face education while, for the Full Digital participants, there is no face to face session. This programme used to request three weeks of face to face leading to significant travel and accommodation costs.
Our pedagogy allows:
One week face-to-face instead of three (generating lower travel and hotel expenses)
Lower costs due to employee absence
Virtual classes allow employees to better balance workload and training
The development of a project which supports the business and will bring a solid ROI to the company
Knowledge transfer between employees and an international group of fellow participants from different countries, cultures and sectors
Innovative content that observes trends and confronts current challenges, issued from the EIPM Research
Practical learning with a wide expertise well beyond functional Procurement (Knowledge, Know-how, Know-how-to-be)
Opportunity to benchmark external best practices with input and guidance from the EIPM trainers and renowed business leaders
Challenging jury to make sure the diploma will bring a real impact into the company's performance
INVEST IN YOUR HIGH FLYERS!
Never underestimate the benefits of investing in your team's talent.
Equip your people with the right tools and frameworks to be more efficient on a daily basis!
Take a moment to consider your educational planning and in the evaluation and development of your potential.
Let's discuss how we can assist you to present your training ambitions to your management!