About
Have you heard the buzz about BlockChain? If not, you must be living on another planet!
With the growing popularity, understanding, misunderstanding, appreciation and apprehension about BlockChain, this webinar aims to explain the basics of BlockChain technology and what the technology holds in store for the Supply Chain function and Supply Chain professionals.
It'll also look at how BlockChain will transform business models and processes. Thus, there is certainly an opportunity to take the lead on those transformations.
Main discussions
BlockChain Basics
Fields of application and Use cases
BlockChain in Supply Chain
Take-away: What's in it for me?
Who should attend?
Supply Chain professionals
Procurement professionals
Anyone willing to get basics of BlockChain and its applications
Learning goals
The participants will:
Understand the basics of BlockChain technology
Understand its implications and applications in their field of work
Speakers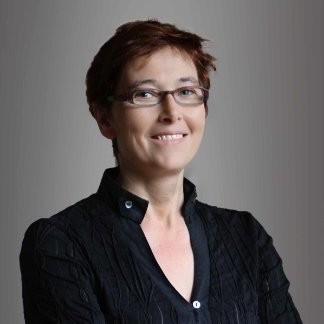 Clotilde Hannetel
Founder at Achaz Consulting
---
Clotilde Hannetel has 20 years + of professional experience in the field of procurement, in the energy, automotive and FMCG sectors, both in France and in Spain. She held responsibilities both in Direct categories as well as in Indirect categories. Always based in Europe, she worked at corporate and global levels, aligning procurement programs to strategic business development targets.
Manish Shanbhag
Program Manager and EIPM India Director
---
Manish Shanbhag has over 15 years of International experience in supply chain consulting  in the retail sector, Sourcing / Procurement in the Energy (manufacturing) and Transport sectors. At EIPM, Manish is responsible for Business Development and Program Management. He is also leading EIPM India. Besides, Manish is an experienced Trainer / Consultant on various Procurement related topics.
Schedule
One single session is scheduled on the 13th of September, so book your seat right now!
14:00 Paris
07:00 Mexico City
08:00 Washington
09:00 São Paulo
17:30 Mumbai
20:00 Shanghai
Format
Duration of the presentation is 60' followed by 30' Q&A (90 minutes in total).
Registration
Don't miss this important webinar. Sign up below!
Participation is free-of-charge but, as the number of places is limited, registration is compulsory.
If you need more information, please contact Ms Silmara Codeville at scodeville@eipm.org or +33 4 50 31 56 86